VISUALLY APPEALING ON ALL PLATFORMS
WE CAN MAKE IT CODELESS
The internet is littered with zombie websites from failed relationships between a business and web designer.   These sites reside in the cloud unchanged until they expire, typically because the business didn't have the technology resources necessary to upkeep the site.
Every business website does not need to be a custom built HTML, Drupal, PHP, jQuery website that requires extensive programming skills to maintain.  Sometimes the best solutions are the simplest, which is why we encourage our customers to consider Responsive WordPress Themed websites.   WordPress sites are not only visually attractive on all platforms,  e-commerce capable and less expensive to develop but they can be updated and maintained by anyone that has basic word processing skills.
We don't want to contribute to the high number of zombie sites on the web, nor do we ever want you to feel held hostage and forced into doing business with us.  Call us to discuss what technology options will work best for you.
"The absolute best marketing firm anyone can ask for.  Not only is Joe responsive, he's creative and smart.  My business has grown since we starting working together and I couldn't be happier.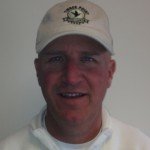 Andy Carracino
Co-owner / PGA Professional at South Shore Golf, Oakdale
Since working with SMB Marketing and specifically Joe our revenue per month increased a minimum of 20%.  Very professional and hard working.  We could not ask for a better partnership.
Working with Joe and SMB Marketing has been one of the best decisions PMHS Robotics Booster Club, Inc has made.   Thanks to Joe's expertise we now have an excellent marketing plan.  From our impressive website to our eye catching brochures, he has taken our organization to the next level.   We could never thank him enough for all of his hard work.