Navigating The Rough Facebook Ads Seas
Facebook is one of the oldest and best suited social media platforms for the majority of businesses that wish to communicate with existing customers and attain new prospects.  Creating content is fairly easy on Facebook but gaining followers, likes and shares can be challenging, especially if you don't start out with a large network of family and friends from your personal page.
Most businesses eventually turn to Facebook ads to extend their social media reach.  Facebook ads enable businesses to create content that is promoted via Facebook and Instagram to people outside of their "Friends" list in the hope the people reached engage with the ad and visit the businesses website, Facebook page and ideally follow the page and/or purchase products.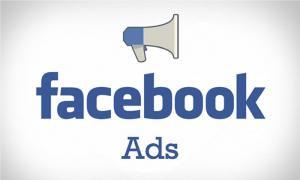 Facebook ads are a great way to increase your post likes and page followers, but there are some hidden obstacles and penalties if your ads don't conform to the policies FB has established.  In fairness to Facebook, these polices are easily found, well written and make sense, but business owners and new marketing agencies may be misled by what the "Ad approval process" is and what it means when your ad is approved. 
Let's say you create a great post, your "friends" have all "liked" it and shared it and you notice a little message under the post that says "Get More Likes, Comments and Shares  Boost it to get more great results".  Under the
message is a nice blue "Boost Post" button just dying for you to click it.  You navigate your way thru setting up an ad account, put your payment information in and you're notified your request has been submitted and your ad is "Under Review". 
A few hours later you get that great e-mail from "Facebook Ads Team" with the subject, "Your Ad Was Approved".  You get excited and can't wait to see all the
new likes and followers your page is going to get.  You check the ad regularly and, surprisingly, the results are below what you expected.  That's your first hint that something isn't right, you might even receive the "Your Ad Could be Performing Better" email or alert on the Ad tab which is a red flag that Facebook doesn't like something your ad.    
You ignore it and hope tomorrow brings better results, but instead you wake up to the dreaded "Ad Account Disabled for Policy Violation" e-mail.  You go into a panic, how could this of happened, they approved my ad, all my friends and family loved it?  You wonder what could cause your great ad to get your Ad account disabled, simple answer, lots of things.  The primary reason ad accounts are disabled is somewhere within the content of your ad you asked people to "Like", "Share", "Comment" on the post and maybe you even incentivized them by "Entering them into a drawing for free stuff".  That's a big FB no no,
you can't solicit likes, comments or shares in an ad, you can in a regular post
but even that if frowned upon but it's a definite rule breaker in ads.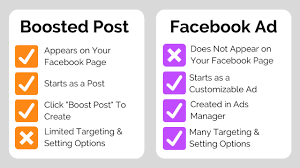 Other reasons are false advertising claims, use of copyrighted materials, plagiarism, making unreasonable claims and anything that might be deemed offensive, racist, sexist, pornographic, anti-semetic or calls for violation of other individuals rights which are all pretty obvious. 
The one that gets a lot of new agencies and business owners is that images and videos used in the ad cannot contain more that 20% text.  Your logo, discounts, or any other text within an image must make up less than 20% of the overall image.  Facebook has tools to test your images for compliance, but as a general practice we've found it's best to keep text out of the images and video and keep it isolated to the ad / offer / event description. 
Back to getting your Ad account enabled.  Within the content of the email is a link for you to appeal the decision.  The link takes you to a page that requests some information and explanation as to why you violated their policies.  If you're a hot head and have difficulty controlling your temper or view yourself as an
internet keyboard warrior, I urge you to walk away from the computer and cool down.  You will never win an appeal attacking Facebook or their ad policies.  The best method I know of winning an appeal is to simply apologize, claim ignorance to their policies, commit to not being a repeat offender, state the importance of FB and their ads to your business and wait for them to review your appeal.  It's even better if you review their policies, let them know you did and cite the reasons you believe they flagged your ad in an apologetic manner.   You will typically receive an email within a few weeks notifying you of their decision. 
While it could be construed as self-serving, I think long term most small businesses would be better served to have Marketing Agencies like ours handle your social media marketing.  SMB Marketing is certified in most of the social media platforms, utilizes costly tools to optimize the publishing of social media posts across all the platforms, not just Facebook and has the resources and experience to ensure the Ads that are published for your business are compliant and will provide the best results for your location and demographics.
This article is just an introduction to navigating FB Ads, as there are a lot of other restrictions and rules you need to be aware of.  If you decide to go it on your own, I'd urge you to search "Facebook Blueprint" and read the content to ensure you don't permanently lose the ability to create ads for your business.  Good luck!